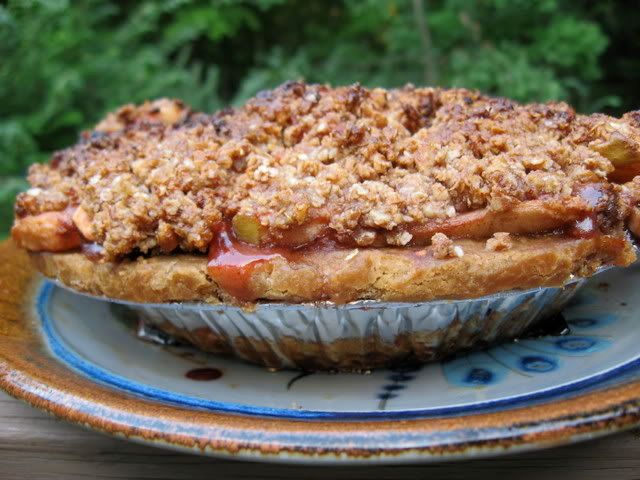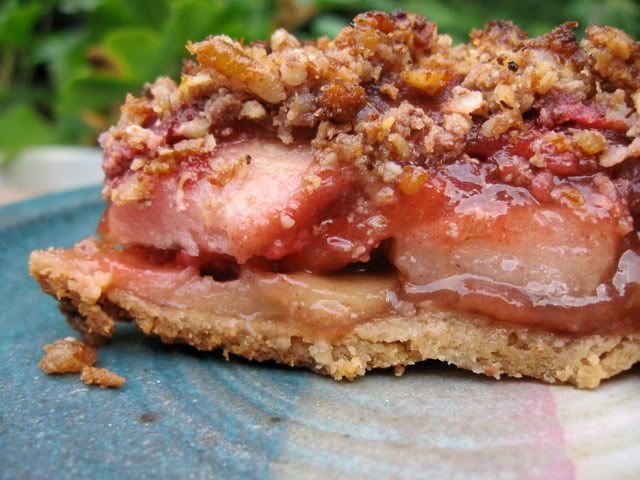 I love pie. I've never met a pie I didn't love, though sadly some pies just don't love me back.
This is a vegan gluten-free apple-raspberry pie with a crumble topping, made with no refined sugar and all local fruit. It was improvisational, and I didn't write the recipe down - I mixed up apples, cinnamon, nutmeg, fresh raspberries, a little Earth Balance margarine, agave nectar and some lemon juice and a little cornstarch (or was it arrowroot starch or sweet rice flour?) for the filling. I will post the delicious whole-grain crumb topping recipe one of these days, I promise. It turned out deliciously. I have another frozen gluten-free pie crust in my freezer just waiting to be turned into another pie, so a recipe should be forthcoming in the next week or so.
The pie crust is this one, which I bought at my local Hannaford:
If you don't have a Hannaford near you, you can buy it from
Gluten-Free Mall
. They come in packages of two, and are vegan, kosher, gluten-free and free of refined sugar. Though my homemade pie crusts are better, these frozen guys are pretty darn decent and so very, very convenient.
Yum.