...it sure isn't because I haven't been cooking!
Maduros (fried ripe plantains):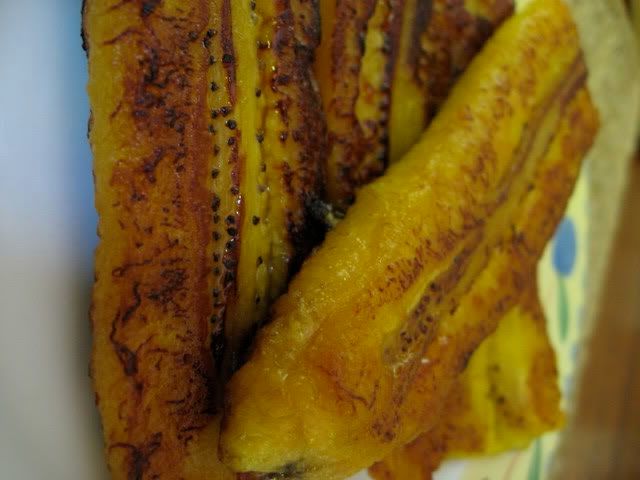 Baby turnip greens from my garden sauteed with olive oil, garlic, red chili flakes, salt and crimini mushrooms:
It's summer, and it's hot, and I'd rather spend time in the garden than cook... so you'll notice I'm not posting as frequently as I was when the weather was cooler. But I'll post some recipes soon enough, my dears.