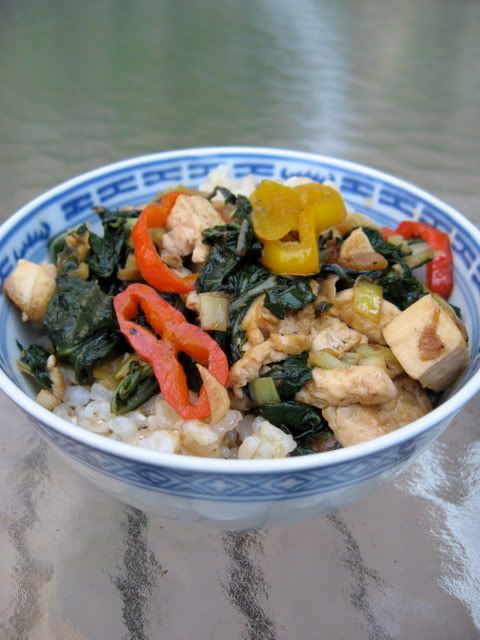 Because of the stress of moving, and my need to take a break from cooking for the blog rather than cooking for myself, I haven't been recording recipes for much of what I've been cooking. I have, however, been cooking. For instance, last week I put together this stir-fry of swiss chard, red bell peppers, garlic and leeks with browned tofu and a sauce of gluten-free hoisin sauce, soy sauce and sesame oil.
I pride myself on converting tofu-haters to tofu-lovers or tofu-tolerators. Same thing for quinoa.
What food do you think your cooking could convince a hater to change their mind about?